Qixiang Biologic Foodstuff Co., Ltd. is the best Chineses goji deep-processing company. We are manafactorer and supplier of Organic Dried Goji Berry & conventional Dried Goji Berry. Dried goji berries are good for you with much nutrition and help you lose weight with low calories and good taste. You can eat dried goji berries directly or drink water with it or cook soup. We supply you reliable, qualified and tasty sun dried goji berries & freeze dried goji berries.
Dried goji berry is wonderful health food and can be used as a food and a medicine. non-toxic, widely used in immersing in the wine, tea, water, soup, conjee, etc. In traditional medicine terms, goji can nourish Yin and supplement Kidney, brighten eyesight and strengthen health. A large number of modern scientific study shows that dried goji berry contains a variety of bio-active ingredients, which is can be utilized. which the Goji Polysaccharide is the most use of the value, followed are the goji pigment and Goji Seed Oil.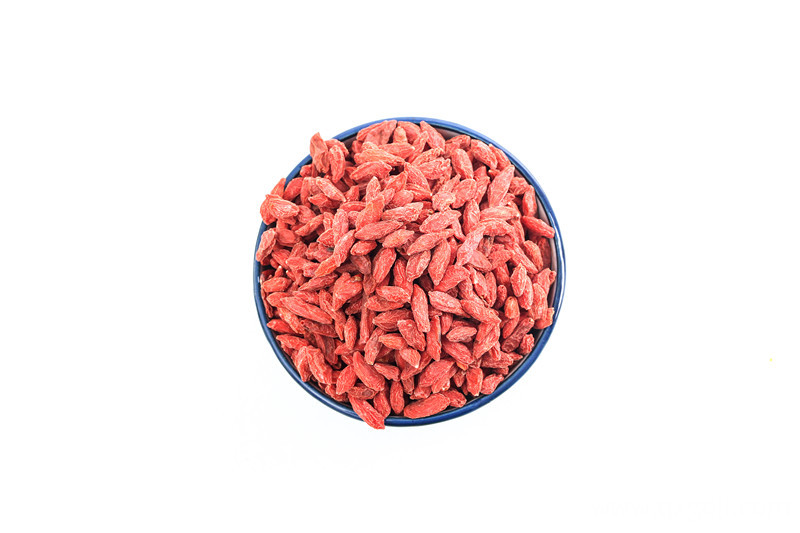 Appearance
1) Color: Red or deep red oval dried berry
2) Taste & Odor: Dried Goji Berry taste, no peculiar smell

Model Number
ExtraSuperior: 200grains /50gram, according to GBT18672-2014
Country of Origin
ZHONGNING, NINGXIA, CHINA

Package
5kg in aseptic bag, and two bags per paper carton
Storage
Normal temperature for 12 months.